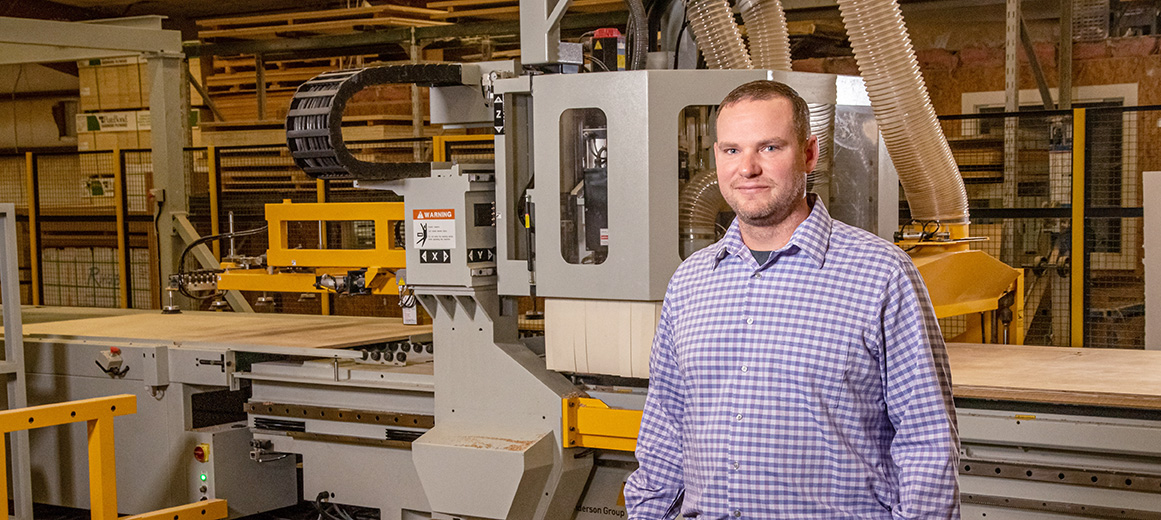 Please let me introduce the Anderson Stratos Pro Full Line with Multi-Load System – a mouthful I know, but entirely worth it! It is a uniquely designed piece of machinery, built for exactly what we do…custom cabinets.
We are proud to have the only one of its kind in the U.S. here at Moore's.
With the Anderson Stratos System, production is integrated with other machines in our plant putting together your custom cabinets with unmatched precision. This one-step loading system grabs the panels and loads them to the machine in a single operation, increasing speed and reliability. While the fully integrated automatic Nesting CNC Router is processing one sheet, it will label the next sheet in the loading area thus eliminating any downtime. After the machining cycle is completed it will offload the cut pieces while automatically loading the next sheet and cleaning the spoil board. The result is cabinets that are built to much tighter tolerances and higher quality while allowing our customers to have a speedy turnaround on their custom cabinets. This is imperative in achieving the overall satisfaction with your order.
Take a look at the latest technology in custom cabinet-making! We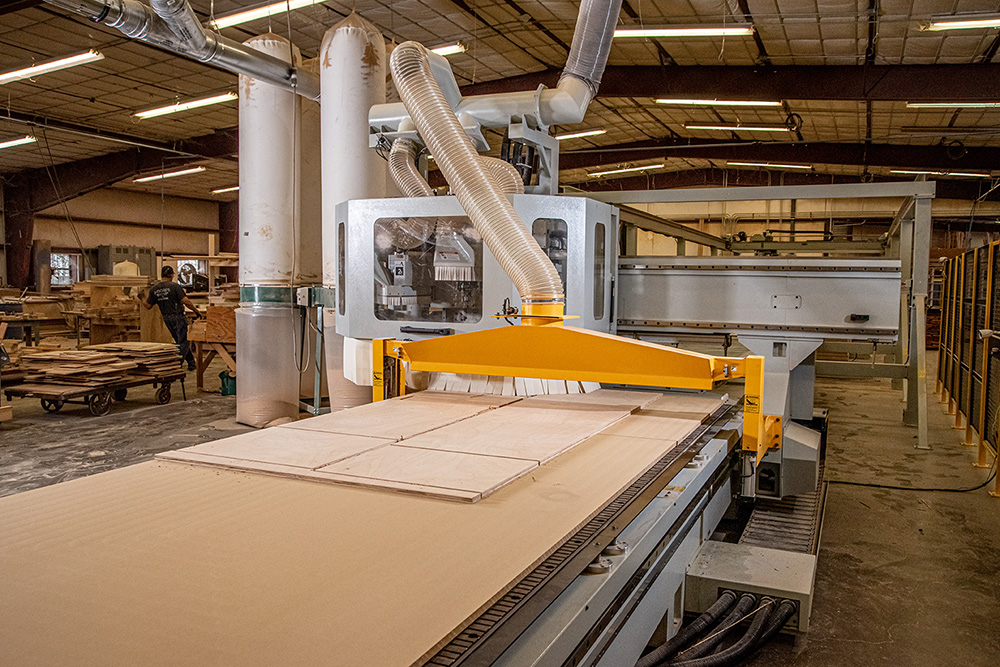 are truly excited to share this with our customers!
Moore's Custom Cabinets offers our customers unbeatable quality products, and we are always looking for new ways to improve – we are confident this new equipment will help us do just that. If you have plans for a new-build or are simply looking to update please check us out.
We are located in, and happy to serve the Granbury, Texas area. This includes (but does not limit us to) Tolar, Stephenville, Weatherford, Fort Worth and Glen Rose.